Michelin summer promotion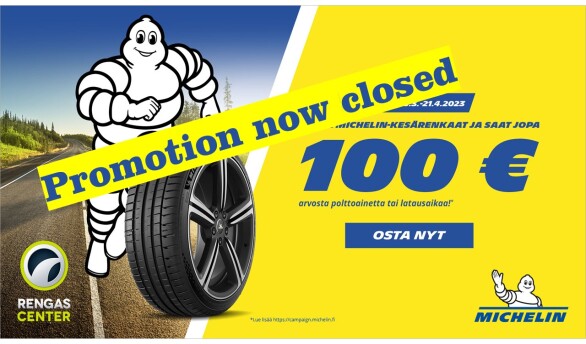 Purchase a set of 4 Michelin summer tyres between 6.3.-21.4.2023.
Claim either a Neste or Fortum Charge & Drive gift card.
Tyre size purchased determines the value of the gift card, from 10€ to 100€.
Fill out the online registration form together with a uploaded copy of your invoice.
Promotion only for private customers.
Goodyear summer promotion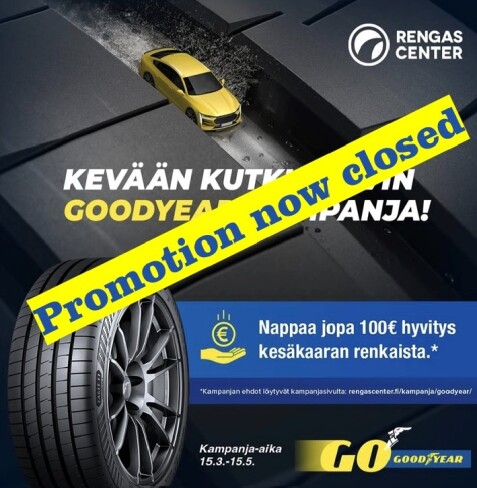 Purchase a set of 4 Goodyear summer tyres between 15.3.-15.5.2023.
Tyre size selected and purchased determines the amount of cashback.
Your invoice must be registered within 7 days of purchase.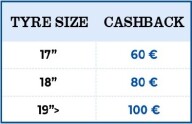 Fill in the online registration form via link below.
Tyre hotel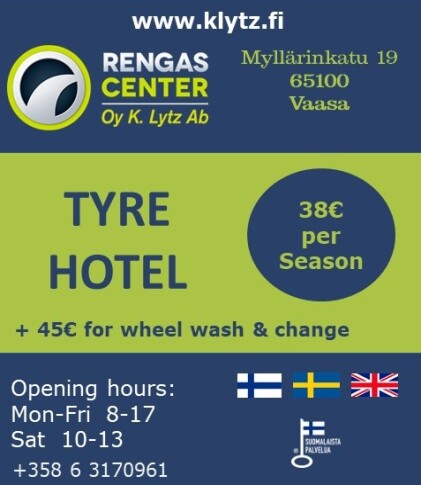 Resurs Bank
Applying for financing is easy and fast.
Make an application by text message.
Choose the payment option that suits you.
30-60 days of interest-free and cost-free payment time.
The invoice will be sent, a month after your purchase.
Account is permanent, can be used for future purchases.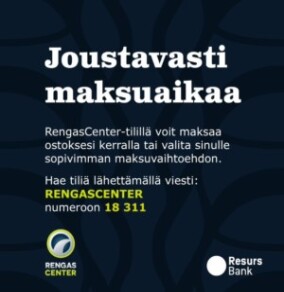 Ask your dealer for more information.
RengasCenter Vaasa
RengasCenter Oy K.Lytz Ab can supply you with all the latest tyre brands at competitive prices, to fit passenger, SUV's, Van's and Light trucks.
We offer a selection of premium, mid-range and budget branded tyres, along with a wide variety of rims from different manufacturers.
Our workshop features all the latest tyre, wheel balancing and wheel washing equipment to cater for all wheel sizes.
To complement our workshop services we can also offer the use of our secure tyre hotel at competitive rates.
RengasCenter personnel are professionally trained and are happy to attend to all your needs in Finnish, Swedish and English